Driveway Cleaning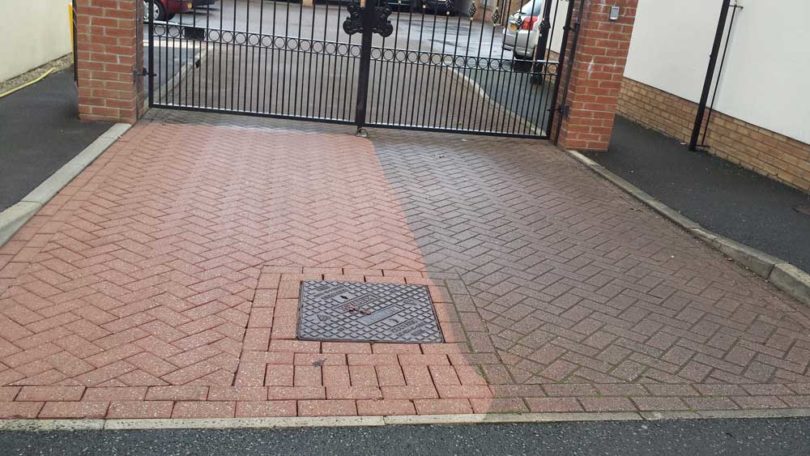 Driveway Cleaning
Softwashing – Driveway cleaning
Driveway cleaning and maintenance is a must for your homes curb appeal and can add value to your property or help you meet the market asking price or just make it more homely.
However, cleaning it yourself can be a laborious endeavour and one that will rarely get great results using traditional DIY methods. So, why not let us take care of the grubby business for you?
Why Soft wash?
Soft washing is a great way to prepare your driveway for Pressure washing and also a great way to keep moulds and weeds at bay.
This method doesn't just allow for easier cleaning of the select areas, it also inhibits regrowth, allowing your driveway to look better for longer.
Safe practice
When pressure washing a driveway there's a good chance you could damage any planted borders or grass with an errant spray of the hose.
Our techniques for cleaning driveways involve safe application and knowledge  of chemicals ensuring your planted borders stay healthy.
Our fully trained staff hare regularly monitored to make sure they are following a safe code of practice and utilising their COSHH training routinely to give the best customer experience with minimal risk.
Eco-friendly cleaning
Soft washing along side pressure washing is a more eco-friendly process than just pressure washing alone, saving you water and us time on the job.
This allows an effective and our soft washing cleaning solutions are friendly to children, pets, and the environment.
.
Click here for your free quote or call 01273 770000 today.
Fully insured up to 5 million by gleaming insurance which can be seen here on our check a trade page.
Please check out our check a trade reviews and more by clicking the link above
Our outstanding Google reviews can be found here